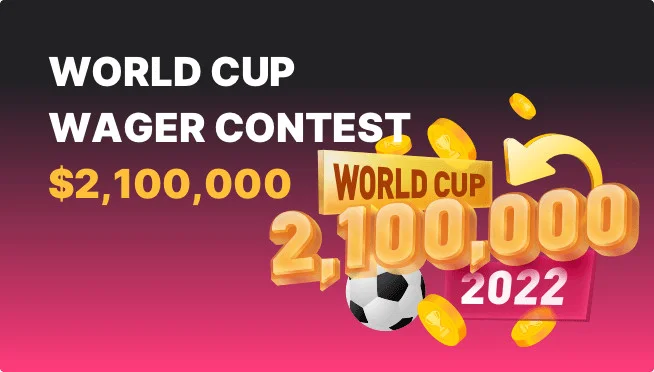 One of the best crypto online casinos in BC.GAME is conducting a large-scale Promotion during the World Cup in Qatar. Visitors to its Coco Carnival portal will get a chance to win multimillion-dollar prizes.
Details of the Promo
Especially for the World Cup BC.GAME has created a Coco's Carnival page dedicated to the players and fans of the main football event of the last four years. For those participants of the Promo campaign who will submit predictions for the World Cup matches before November 26, the bookmaker offers a prize pool of $100,000. Participants must predict the winners of each group, as well as the world champion.
Players with a minimum VIP 4 status are allowed to participate for free. If there is more than one participant with the correct prediction, the prize pool will be divided between them into equal shares. According to the rules of the Promotion, representatives of the same household are prohibited from participating in it. The full prize pool is $2.1M. In addition, there is a chance to win a Tesla car. BC.GAME plans to share details shortly.
BC.GAME and AFA Partnership
Recall that the crypto casino and betting operator BC.GAME is a sponsor of the Argentine Football Association (AFA). Their partnership is not limited to the FIFA World Cup, but also extends to other competitions in which the AFA will be involved. One of the partners' goals is to establish contact between the players of the Argentine national team and crypto casino players.