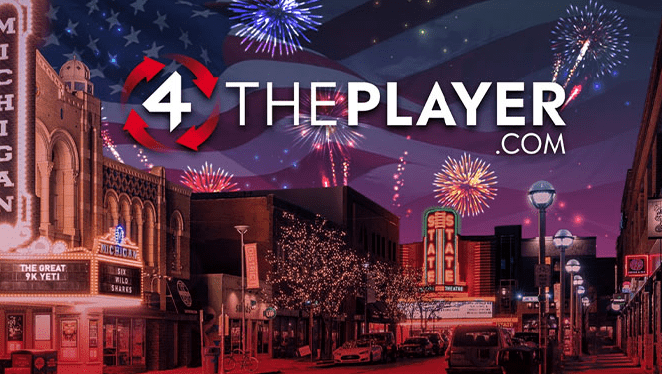 4ThePlayer, a renowned developer of online casino games, has achieved a significant milestone by obtaining a full license to operate in the Michigan online casino market. This achievement follows the provisional license granted to the company in October 2022, signifying their commitment to establishing a strong presence in the United States.
With the full license now in hand, 4ThePlayer gains the opportunity to showcase its entire suite of games to Michigan players through its esteemed US platform partner, Gaming Realms. The company has built a reputation for its exceptional games, characterized by unique and innovative features, which have garnered positive feedback from players in other regulated markets.
In addition to their existing collection, 4ThePlayer has an extensive roadmap of upcoming products slated for release in the coming months. This exciting lineup includes both US-first games, specifically tailored for the American market, and adaptations of their popular titles to cater to the preferences of the American audience.
Expressing his enthusiasm, Chris Ash, the Business Development Director and Co-Founder of 4ThePlayer, stated, "Receiving our full license in Michigan is an absolute thrill. This accomplishment represents a significant milestone in our US market strategy, allowing us to extend our game offerings to a broader audience of passionate players."
Ash continued, "Michigan stands as one of the most successful online casino markets in the country, and we are confident that our games will be well-received by players in this state. Furthermore, we eagerly anticipate expanding our presence in the US and look forward to forging partnerships with additional industry collaborators in the upcoming months."
The issuance of the full license by the Michigan Gaming Control Board (MGCB) showcases 4ThePlayer's dedication to the US market and stands as a remarkable achievement. By securing this license, 4ThePlayer joins a select group of international game developers authorized to operate in Michigan, granting the company a competitive advantage in the state's thriving online casino industry.
The online casino market in Michigan has experienced rapid growth, positioning it among the fastest-growing markets in the United States. Analysts predict this upward trajectory will continue in the years ahead. Notably, data from recent months highlight the success of Michigan's 15 online casinos, generating a minimum of $150 million in revenue for four out of the first five months of 2023—an impressive 18% increase compared to May 2022.
In fact, the state's online casino market achieved its fifth-highest month to date, reporting combined revenues of $150.6 million. This remarkable growth can be attributed to several factors, including the rising popularity of online casino games, the increasing number of online casinos operating in the state, and the growing player base opting for online gaming experiences.