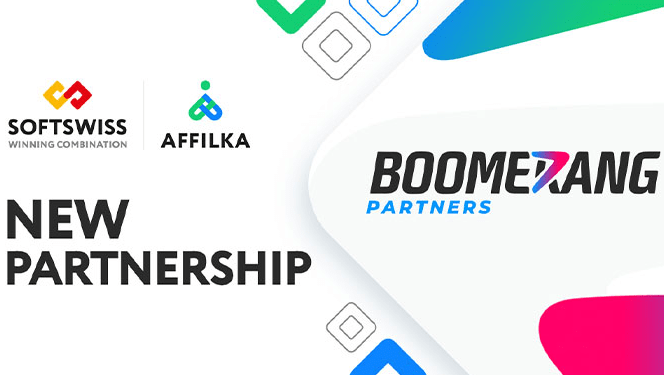 Softswiss' Affilka, an advanced platform for managing iGaming affiliates, has formed a strategic partnership with Boomerang to introduce a highly efficient affiliate program. Through the Boomerang Partners initiative, iGaming companies can enjoy direct and customizable advertising, expert technical support, seamless payout assistance, and comprehensive analytical services.
Affilka equips companies like Boomerang with an array of powerful tools to effectively manage their affiliates. These tools encompass account management services, the flexibility to assign and detach dedicated managers, the ability to leave notes, process payouts, establish commissions, analyze traffic, and access other valuable data.
Furthermore, Affilka has implemented a state-of-the-art Reports API system into its platform, granting companies real-time access to vital statistics about their brands and affiliates. This feature empowers both Affilka partners and operators to gather information on marketing campaigns as they unfold, enabling them to make necessary adjustments while campaigns are live.
Additionally, the introduction of a Frontend API documentation allows operators to create a distinctive affiliate program interface, encompassing landing pages and authentication forms.
This partnership marks a significant milestone in the iGaming industry, as it brings together two leading entities in the field. By combining Affilka's advanced platform with Boomerang's expertise, this collaboration presents a robust solution for iGaming companies aiming to expand their affiliate programs.