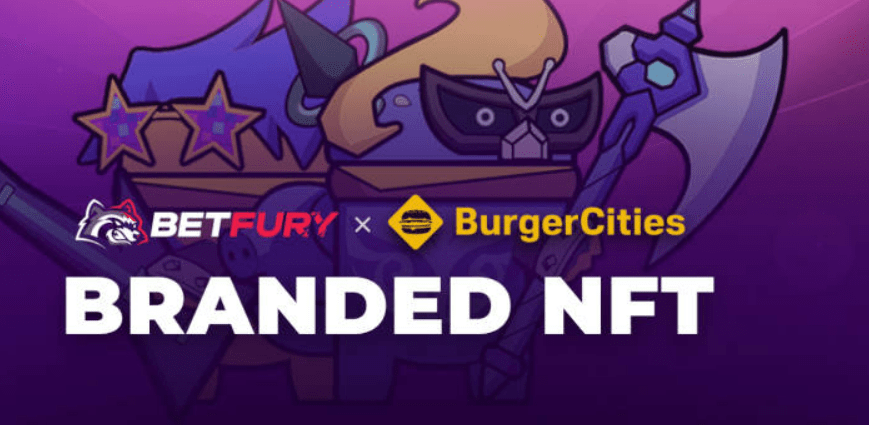 Unveiling a unique gaming opportunity, BetFury, a renowned name in the crypto betting and blockchain gaming sector, collaborates with BurgerCities to launch an enticing play-to-earn game. To mark this partnership, 100 exclusive non-fungible tokens (NFTs) will be distributed to the gaming community.
Having earned recognition for offering distinctive gaming experiences rooted in crypto betting, BetFury's stature in blockchain gaming is beyond dispute. Years of creating crypto-centered games have provided a unique edge to this brand, shaping it into a reliable provider of blockchain gaming and betting options.
The celebratory unveiling of BetFury's collaboration with BurgerCities promises to share more than just a new game. It introduces a fusion of gaming and earning, coupled with exclusive NFT prizes, promotional codes, and extra bonuses. An elaborate giveaway, distributing a hundred NFTs, aims to spotlight this new product while elevating the overall gaming experience.
This venture reflects BetFury's ambition to develop a comprehensive crypto ecosystem. The inclusion of BurgerCities' new game provides users with the chance to earn while they play. The allocation of NFTs will be random, encouraging continual engagement from players on the platform.
Operated on the MetaFi platform, BurgerCities is a dedicated decentralized exchange (DEX) that boasts an impressive NFT portfolio. BetFury, with its dynamic and expanding crypto gaming platform, offers a range of options to explore traditional iGaming products in fresh, innovative ways.
The companies have hinted at the potential for future partnerships in a recent press release. Meanwhile, BetFury continues to hold engaging promotional events to augment players' earnings and is determined to extend its footprint in regulated gaming markets.