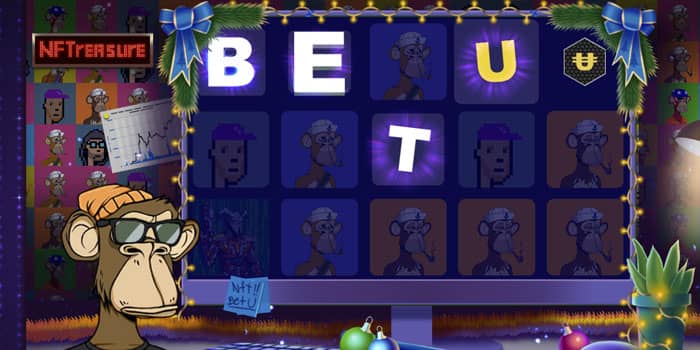 The well-known crypto gambling and betting operator BetU has officially announced the launch of the exclusive slot game NFTreasure on its platform. It is noted that this is a unique title, the participants of which are invited to start spinning reels with iconic NFTs. The slot has five such reels, three game rows, and a bonus round. It is activated after the BetU symbol appears on the screen. It is noted that NFTreasure is a bright initiative, which for the first time made it possible to combine online slots and NFT collections so closely.
Comments and Details
Commenting on the event, BetU CEO Paul Rogash explained that the operator sought to bring something new to the gambling industry, and was successful. This is the first time that so many iconic NFTs have appeared on the reels of an online slot. Numerous reviews from the players make it clear that they are impressed with the title, and believe that this is a game changer, — noted Paul Rogash.
Among the NFTs that have been implemented in the NFTreasure slot, there are representatives of famous collections — Crypto Punks, Bored Ape Yacht Club (BAYC), MoonBirds, etc. In addition, individual NFTs are also displayed on the reels, for example, Neo Tokyo founder Alex Becker.