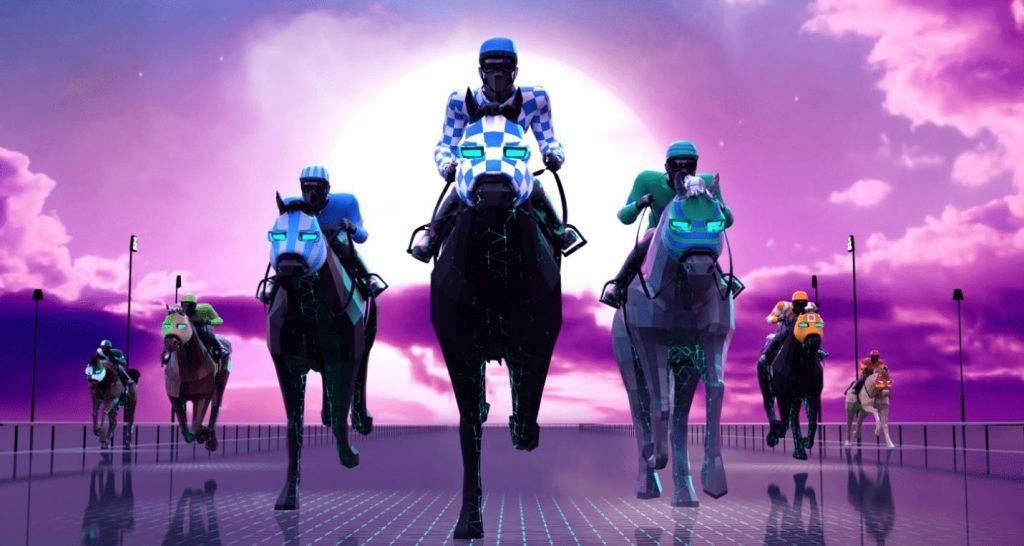 Game of Silks, a pioneering gaming application that replicates the authentic experience of classic horse racing, has successfully garnered $5 million in its latest financing stage. This platform stands out as the inaugural blockchain-based venture that emulates the actual sports environment.
Functioning similarly to platforms like Zed Run, Game of Silks offers its users an immersive experience, portraying the role of an owner. However, it diverges by focusing on actual racehorses instead of digital counterparts. Players engage by acquiring digital assets corresponding to real-world thoroughbreds. These assets evolve based on the horses' real-life performances, breeding success, and racing victories, providing tangible rewards within the game.
The CEO of Game of Silks, Dan Nissanoff, stated that achieving such significant funding amid tough economic times speaks volumes about the potential of blockchain gaming and our burgeoning success in this challenging market. While numerous companies find capital elusive, this one's growth underscores the vibrant prospects of blockchain-driven fantasy sports, particularly in the revered realm of horse racing.
Recently, Game of Silks forged a strategic alliance with The Jockey Club, a major player in global horse racing. This collaboration aims to enhance the credibility of their platform while concurrently innovating the digital horse racing gaming sphere.