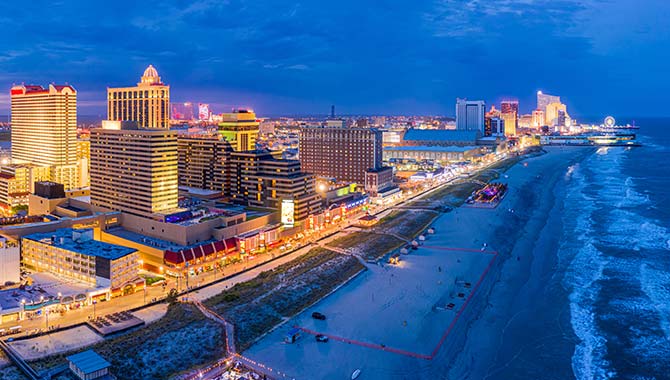 According to the New Jersey Division of Gaming Enforcement, in February 2023, total gaming revenue in the state was an impressive $412.2m – a 10% rise from the amount noted in February 2022 ($373.3m).
It noted that the total gaming revenue was reported to be $849.1m – a remarkable leap of 13% from last year's figures of $755m. It seems that February 2023's casino win for the nine hotel properties was also impressive; this month garnered an additional 1% increase with its yearly report showing a grand sum of $215m compared to February 2022's revenue results at $212.4m.
Casino winnings over the past nine months have grown by a remarkable 8%, moving up from $396.1m to an impressive total of $426.6m. Additionally, Internet gaming has seen even greater success with 10% growth since the last quarter, bringing its winnings to a whopping $142.6m!
Year-to-date, iGaming profits have grown to an impressive $295.5 million – a 10% increase!