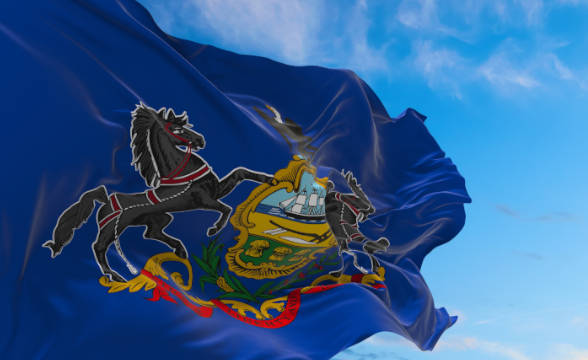 In Pennsylvania, it was decided to introduce mandatory two-factor authentication (2FA) for users of local gambling portals. It is expected that the innovations will be implemented by these operators by December 31, 2022. The Pennsylvania Gaming Control Board (PGCB) informed the sites in advance of the need for such actions. Thus, Pennsylvania will follow the example of New Jersey and Ontario, whose online gambling markets already have experience in implementing 2FA.
The Effectiveness of Protection Measures Will Be Evaluated by Third Parties
It is reported that the 2FA will be held every two weeks, regardless of how active the player is. The security of the measures will be evaluated by third parties on an annual basis, who will send their reports to the PGCB. In addition, Pennsylvania gambling operators should make sure that they securely encrypt the personal data of players. This security measure will be checked four times a year. Some companies (Unibet, FanDuel, etc.) have started informing their customers about innovations, and BetPARX has already implemented 2FA.
The positive experience of implementing 2FA in New Jersey
In the summer, New Jersey introduced a 2FA requirement for all mobile and online gambling formats. As the specialists of New Jersey's Division of Gaming Enforcement managed to establish, introducing an additional level of protection was successful. Clients of local portals positively assessed the strengthening of site security measures. The only problem that some players have encountered is minor difficulties with authentication via email in the absence of a smartphone. Alternative options will be searched for such users.
Gambling portals in Pennsylvania expect that the introduction of 2FA will strengthen the effectiveness of their fight against fraudsters. Players, in turn, are also encouraged to continue taking other measures to protect their accounts. These include, for example, the use of different passwords for multiple accounts. This will eliminate the possibility that a fraudster, having gained access to one password, will be able to log into several accounts at once.