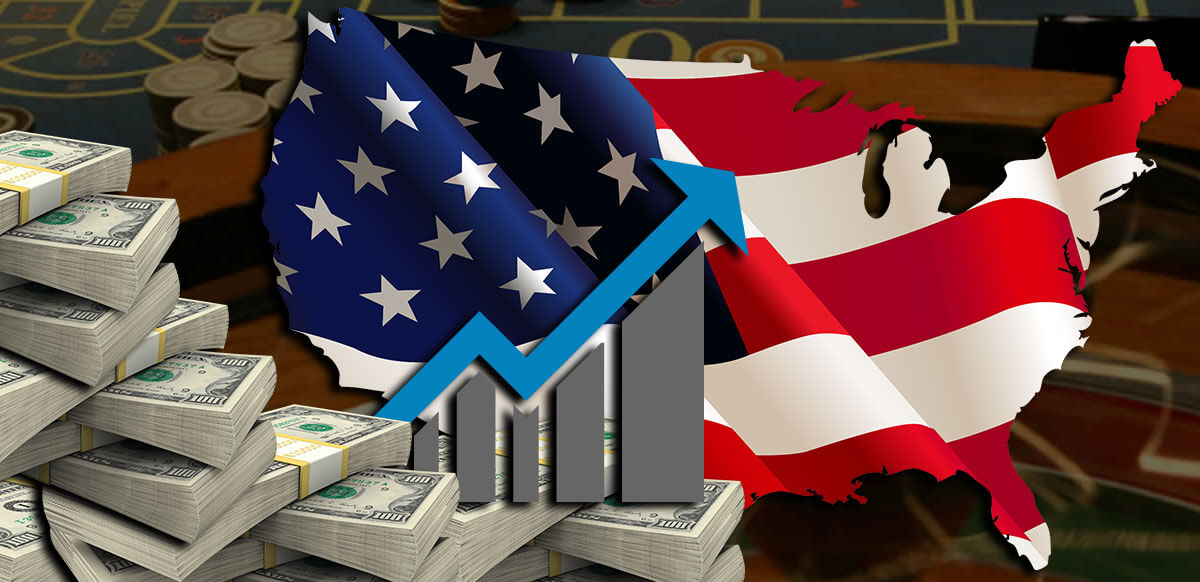 The American Gaming Association (AGA) presented impressive results of a study of the gambling market in the USA. According to its data, the second quarter of this year allowed local commercial operators to set a total revenue record. They earned a total of $14.8 billion from April to June 2022. The previous record was set in the last quarter of 2021, when the US gambling industry collectively earned $14.3 billion.
Booming Evolving of US Gambling
The data published by AGA prove the fact that American gambling continues to develop and attract more and more customers. At the same time, the indicators are growing against the background of the fact that more and more US jurisdictions are launching their own gambling markets.
According to AGA data, in 22 out of 31 US jurisdictions where commercial gambling is permitted by law, an increase in GGR was recorded. Nine states (Oregon, Massachusetts, Arkansas, New York, Pennsylvania, Oklahoma, Iowa, Maryland, and Nevada) reported record highs for the quarter.
Looking at the general indicators of American gambling for the first half of 2022, we can state that the companies earned a total of $29.16 billion. This is 18% more than in the same period in 2021.
AGA's CEO Believes That the US Gambling Industry Will Continue to Rise
The results of the analysis were commented on by AGA's CEO, Bill Miller. According to him, the second quarter of this year accumulates the positive development of the industry over the past 16 months. Miller stressed ‌the results prove the high demand of customers for services in the field of legal gambling.
AGA's CEO also commented on the challenges faced by the US gambling industry. In his opinion, the members of the Association will cope with all the troubles that affect their activities. Miller is sure that the effects of the coronavirus pandemic, global inflation, a potential recession and a global shortage of labor will not prevent operators from moving forward despite the headwinds.