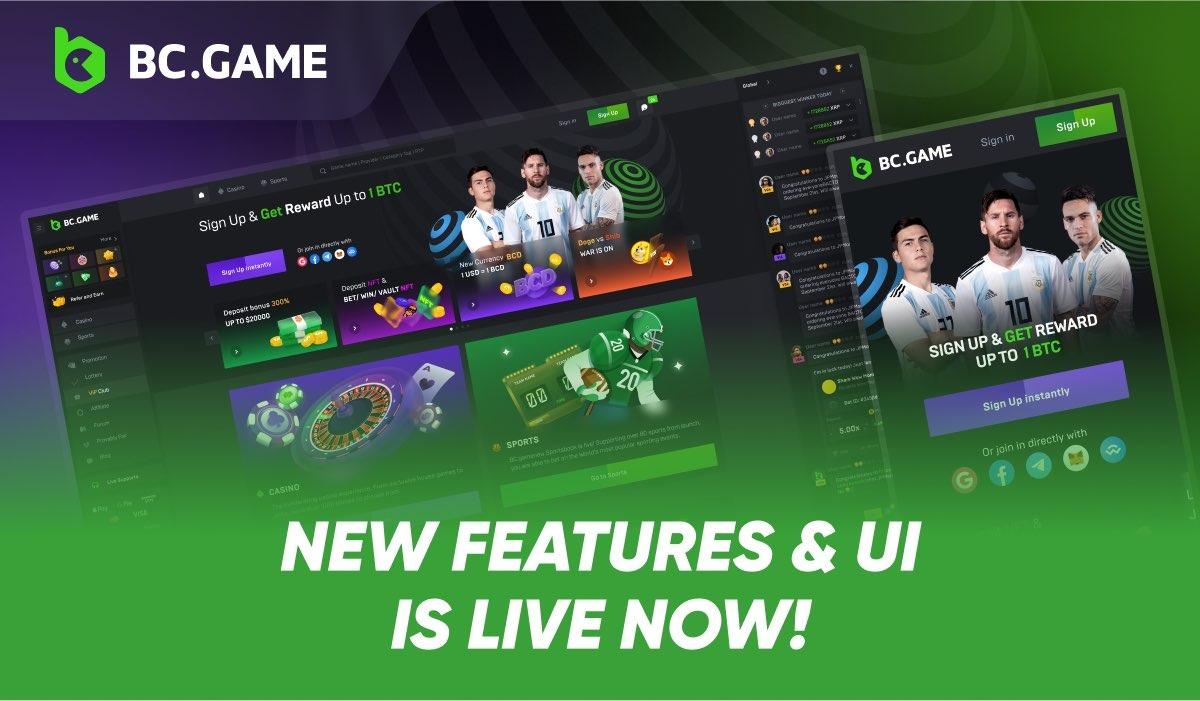 One of the best crypto online casinos in the world BC.GAME has completed the redesign of its official website. The upgrade included the introduction of many features to the platform that will be useful to new and regular players.
New UI layout and Partnership Page
By opening the BC.GAME website, you will be able to see a more elegant and clean user interface design compared to the previous version. Users have the option to choose different languages if they want to translate descriptions written on the site. Among the new languages that have been added to the site are Portuguese, Russian, Spanish, and others.
A new page dedicated to cooperation with BC.GAME's new partners, the Argentine Football Association (AFA) and Cloud9, have appeared on the website. On this page, you will be able to find out the latest news about the partnership with them.
What About Features?
It is reported that one of the parts of the update is the option to access useful content. These are targeted recommendations, detailed descriptions of games, and information about developers.
The gambling operator has introduced game interactions. Now users can rate and like games, comment on them, recommend them to other players, and leave feedback about entertainment.
BC.GAME has also strengthened the protection of the platform. In particular, an additional Official Staff Verification page feature was introduced, and the KYC feedback feature was successfully updated.
All players have access to updates and features of the updated company website.